Management
Maya Global Solutions is led by industry veterans with numerous successes in tech innovation. The executive team's serial entrepreneurs have taken four companies public and have multiple successful exits. Their experience guiding profitable networking, interactive communications and SaaS companies informs their commitment to the Maya Global Solutions mission.
Michael Mansouri, Chairman and CEO
Entrepreneur and investor with expertise in cyber security, government services, data management, and voice/data networking. Notable recent exits include the IPO of iPass with a market cap of $1.8B; the sale of Omnitrust to Heisie Denden of Japan; the sale of Avalon Global Solutions to Widepoint Communications; and the sale of Spikes Security to Cyberinc.
Ed Basart, Chief Product Officer
Founded 3 hardware and networking startups, with IPOs for Networking Computing Devices and ShoreTel. Founder of InSpeed.
Mark Mellis, Chief Security Officer
Information security specialist with broad experience in information security, networking, IT operations, and software development.
Barry Davis, Chief Operating Officer
Barry is an expert at creating and improving operational processes and systems that simplify internal functions and efficiently scale businesses. Previously, Barry was VP of Business Operations for InSpeed, VP of New Product Introduction at VMware (NYSE: VMW) driving cross-functional project teams to successfully launch new products. Prior to VMware, Barry had senior management positions at Airespace (NASDAQ: CSCO), NetApp (NASDAQ: NTAP), and Network Computing Devices (NASDAQ: NCDI).
Robert Bose, Vice President, Business Development North America
Robert is an experience executive with a successful track record of revenue generation and building high performing teams. He has experience working with wireless and wireline operators in North America, and Europe, Middle East and Africa. He holds a business degree from Duquesne University and currently resides in Texas.
Hans Sporrel, Vice President and General Manager International
Hans is an experienced founder and co-founder with a demonstrated history of working in high technology, semiconductor, wireless and mobile technologies. Previously was CEO for Servasure Ltd, President European Operations Silvaco International and Vice President International Sentrol Inc.
Anne-Cécile Soularue, Marketing and Communication Manager
With a Master Degree in Marketing and Communication, Anne-Cécile is an expert in Services Marketing and 360° Communication. She worked in different industries such as IT,  Health, Insurance or Real Estate for EMEA. She is located in France.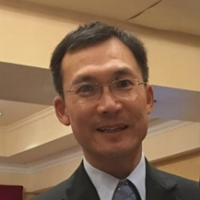 Edmund Jay, Sr. Sales Engineer
Edmund Jay is an engineer experienced in web services and information and network security. He has collaborated on various OpenID Foundation, IETF, and ISO standards on identity security and privacy.