Advisors
Maya Global Solutions is led by industry veterans with numerous successes in tech innovation. The executive team's serial entrepreneurs have taken four companies public and have multiple successful exits. Their experience guiding profitable networking, interactive communications and SaaS companies informs their commitment to the Maya Global Solutions mission.
Dr. Hossein Moiin
An inventor and technology visionary, Hossein Moiin is  currently operating partner of Cota Capital, a multi-stage investment firm based in San Francisco. In addition Dr. Moiin is advising several innovative companies in the various areas of information and telecommunication technologies. Prior to his current activities, Hossein was the global chief technology and strategy office of Nokia, the leading technology provider for 5G and IoT. Prior to Nokia, Hossein held leadership positions in large organizations across the globe, such as BT in London, T-Mobile in Germany and Sun Microsystems in California. In addition, Hossein has been involved with several startups in Silicon Valley and Europe and has helped them to successful exits. Hossein has an in-depth understanding of Technology and its business context and is a published author and patented scientist. Hossein obtained his B.S, M.S and PhD degrees from University of California and resides in San Francisco now after lengthy spells in Europe and Asia.
Dr. Hossein Eslambolchi
Former Global CTO and CIO for ATT; President & CEO of AT&T Global Net Ops/ATT Labs, Technology Visionary for Security, AI and Machine Learning. Dr. Eslambolchi holds 1,400 patents.
Dr. Shin'ichiro Matsuo
Research professor of computer science at Georgetown University directing Cyber SMART research center. Research scientist on cryptography, security and privacy over 23 years. Leads international research collaboration on Blockchain as a co-founder of the BSafe network.  Member of many program committees on Blockchain and security.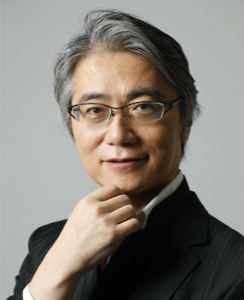 Nat Sakimura
Globally-known identity and privacy standardization architect at Nomura Research Institute and the Chairman of the Board of the OpenID Foundation whose members includes large internet services providers, mobile operators, financial institutions, and governments. Active member in the Japanese government including the Personal Data Working Group of the Ministry of Economy, Ministry of Internal Affairs and Communications. Numerous publications and awards such as EIC OpenID Awards, Information Processing Society of Japan.
Shin Kusunoki
Shin Kusunoki is a well-known IT Consultant. He started his career at Nomura Research
Institute. Consulting for IBM Japan and other IT companies in the 1980s, he played a central
role in NRI's new services through the Windows revolution and the emergence of the
Internet in the 1990s. Since then, he had been responsible for financial IT solutions and
overseeing cloud strategy. He established Tokyo Digital Ideas, Inc. in 2019 and became
CEO.
Barry Davis, Operations Advisor
Barry is an expert at creating and improving operational processes and systems that simplify internal functions and efficiently scale businesses. Previously, Barry was VP of Business Operations for InSpeed, VP of New Product Introduction at VMware driving cross-functional project teams to successfully launch new products. Prior to VMware, Barry had senior management positions at Airespace, NetApp, and Network Computing Devices.