Advisors
Maya Global Solutions is led by industry veterans with numerous successes in tech innovation. The executive team's serial entrepreneurs have taken four companies public and have multiple successful exits. Their experience guiding profitable networking, interactive communications and SaaS companies informs their commitment to the Maya Global Solutions mission.
Dr. Hossein Eslambolchi
Former Global CTO and CIO for ATT; President & CEO of AT&T Global Net Ops/ATT Labs, Technology Visionary for Security, AI and Machine Learning. Dr. Eslambolchi holds 1,400 patents.
Bill Gardner
Bill Gardner is a veteran of the cyber-security industry with experience in marketing and product management roles with security companies like McAfee, Websense, Bromium , Cyberinc, Cylance and Awake Security. Bill lives in the San Francisco Bay Area with his wife and daughter where he and the family spend their spare time living on, and managing a small ranch.
Mike Jordan
SaaS, information security, embedded systems, game systems, and operating systems. Managed software and information security, formerly CTO of InSpeed.
Dr. Shin'ichiro Matsuo
Research professor of computer science at Georgetown University directing Cyber SMART research center. Research scientist on cryptography, security and privacy over 23 years. Leads international research collaboration on Blockchain as a co-founder of the BSafe network.  Member of many program committees on Blockchain and security.
Michael Parks
Results driven sales and marketing executive with 30 years of sales, marketing, business/corporate development, and operations experience within telecommunications and information technology sector. Consistently promoted into leadership roles based on exceeding revenue goals. Responsible for the development and implementation of direct sales team and indirect channel partners. Technology expertise in managed services, telecom audit, cost reduction, contract negotiation, internet security, and network technology management.
Jim Price
For over 20 years, Jim and his team have helped clients understand, procure and support emerging technologies. In addition to his role at Maya Global Solutions, he is the Chief Executive Officer of ICOMM, Inc. and the US Operations Manager for Upland Cimpl. Through these companies, he and his team help clients better understand, select, manage and support all aspects of telecommunications systems and services, including next-generation networks, mobile technologies and Telephony and UC technologies. Three terms as the President of the Board of ETMA (then called TEMIA), the Enterprise Technology Management Association. (www.etma.org) member of the Association's Ethics Committee.
Dave Russie
Over 30 years of technology, telecommunications and operations experience in all levels of executive management. Successful track record in growing sales organizations and dramatically increasing revenue for medium and large businesses, including public companies. Four successful acquisitions as a CEO while maintaining profitability, quality of service and client satisfaction.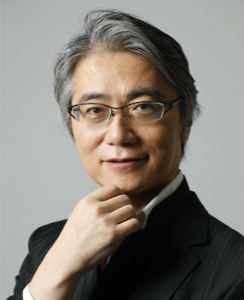 Nat Sakimura
Globally-known identity and privacy standardization architect at Nomura Research Institute and the Chairman of the Board of the OpenID Foundation whose members includes large internet services providers, mobile operators, financial institutions, and governments. Active member in the Japanese government including the Personal Data Working Group of the Ministry of Economy, Ministry of Internal Affairs and Communications. Numerous publications and awards such as EIC OpenID Awards, Information Processing Society of Japan
Hans Sporrel
Experienced Founder and Co-Founder with a demonstrated history of working in high technology. Strong business development skills in Semiconductor CAD, wireless and Mobile Technologies.