Advisors
Maya Global Solutions is led by industry veterans with numerous successes in tech innovation. The executive team's serial entrepreneurs have taken four companies public and have multiple successful exits. Their experience guiding profitable networking, interactive communications and SaaS companies informs their commitment to the Maya Global Solutions mission.
Dr. Hossein Eslambolchi
Former Global CTO and CIO for ATT; President & CEO of AT&T Global Net Ops/ATT Labs, Technology Visionary for Security, AI and Machine Learning. Dr. Eslambolchi holds 1,400 patents.
Dr. Shin'ichiro Matsuo
Research professor of computer science at Georgetown University directing Cyber SMART research center. Research scientist on cryptography, security and privacy over 23 years. Leads international research collaboration on Blockchain as a co-founder of the BSafe network.  Member of many program committees on Blockchain and security.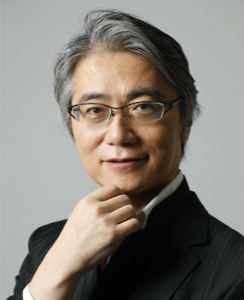 Nat Sakimura
Globally-known identity and privacy standardization architect at Nomura Research Institute and the Chairman of the Board of the OpenID Foundation whose members includes large internet services providers, mobile operators, financial institutions, and governments. Active member in the Japanese government including the Personal Data Working Group of the Ministry of Economy, Ministry of Internal Affairs and Communications. Numerous publications and awards such as EIC OpenID Awards, Information Processing Society of Japan
Kevin Lloyd
Kevin Lloyd is the Co-Founder and Director of Together School, a UK based company focused on improving school safety and security as well as engaging the school community. Kevin has been involved with International Schools for 20 years. Kevin also initiated and moderates the International School Recovery Forum for COVID-19 (www.sep-forum.com). In the early 1990's he founded InfoPak, a company that developed one of the world's first palm-top computers and managed the development of one of the first smartphones, the Nokia 9000 Communicator.
Dorothy de Wet
Dot, has expertise in the Telecommunications (wireless and wireline) and Marketing fields. She has worked for various International companies, including Walt Disney World, RIM/BlackBerry and TCL/TCT Mobile. Working for International Companies has allowed her to work in the US and United Kingdom. She was part of an international start-up company in South Africa, which expanded into Africa soon thereafter. She is based in Johannesburg, South Africa and has recently enrolled for a National Certificate in Advertising and Digital Marketing.